Attention our customers:
We will be closed and cannot accept new orders:
December 13th - 23rd
But you can pick up ready orders anytime at normal business hours.
Sorry for the inconvenience.
Knife Sharpening Service for Everyone!
Sharp Quarters is the knife and tool sharpening service
located in Batavia, IL.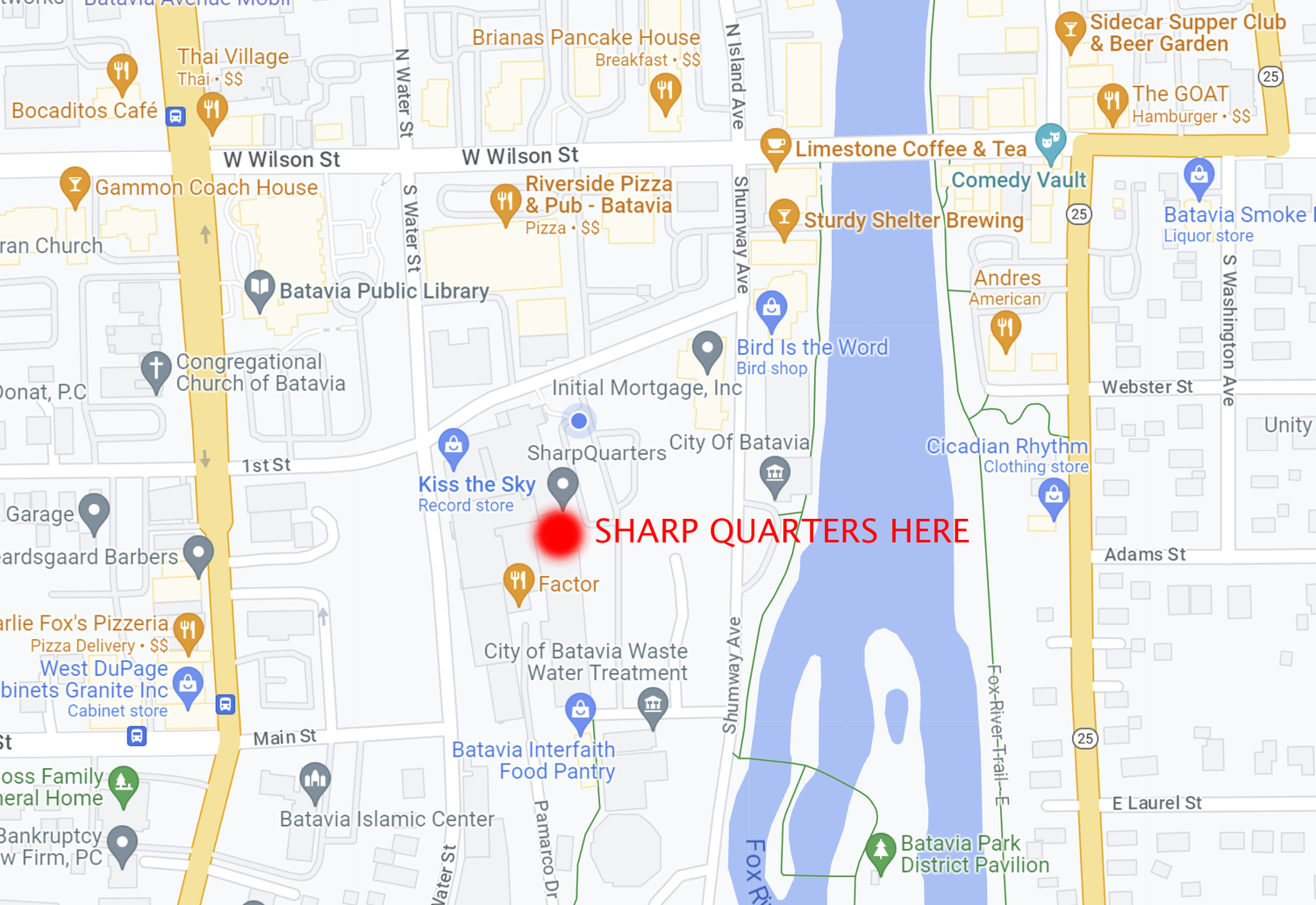 HOW TO FIND US
We are conveniently located
in downtown Batavia:
123 Flinn Str.,
Batavia, IL, 60510
Our hours of operation:
Monday - Wednesday: 9 am - 6 pm
Thursday: closed.
Friday: 9 am - 6 pm
Saturday: 9 am - 12 pm
Sunday: closed.