Knife Sharpening Service for Everyone!
Sharp Quarters is the knife and tool sharpening service
located in Batavia, IL.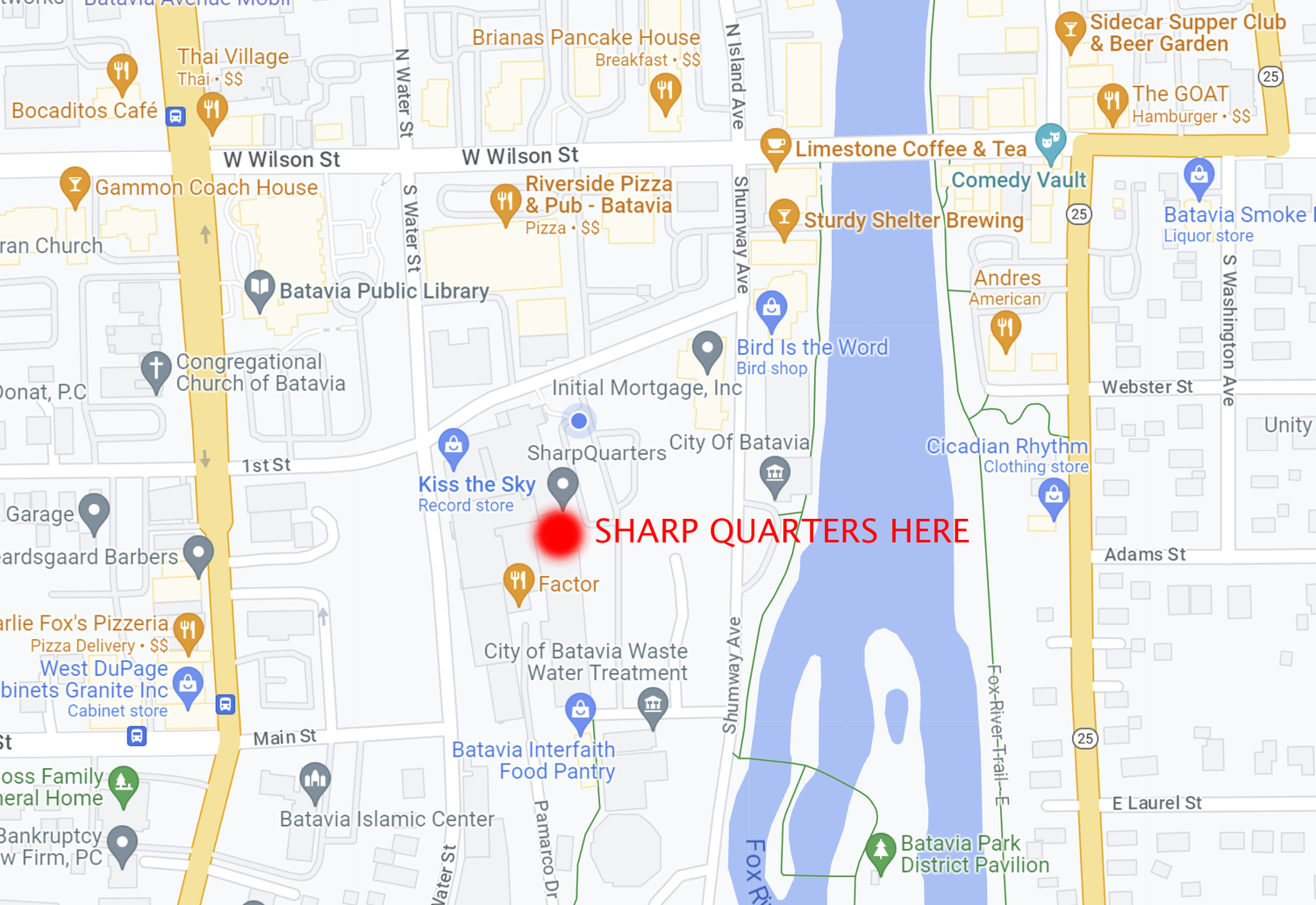 HOW TO FIND US
We are conveniently located
in downtown Batavia:
123 Flinn Str.,
Batavia, IL, 60510
Our hours of operation:
Monday - Friday: 9 am - 6 pm
Saturday: 8 am - 12 pm
(We are at Batavia Farmers Market on Saturdays)
Sunday: closed.